Look at some photos of this magic!
Drone shows are suitable for businesses, city administrations, personal holidays, event agencies,
fireworks, laser and light shows. They complement every holiday and make it unforgettable.
Follow us on Instagram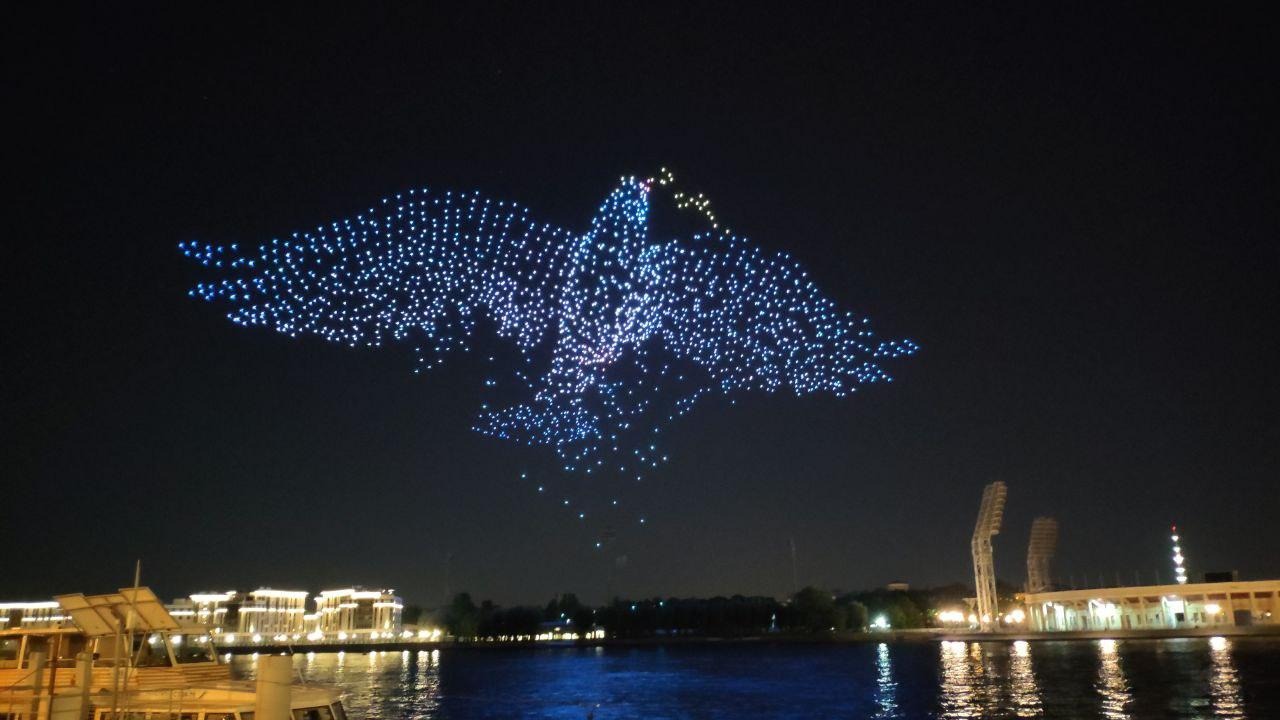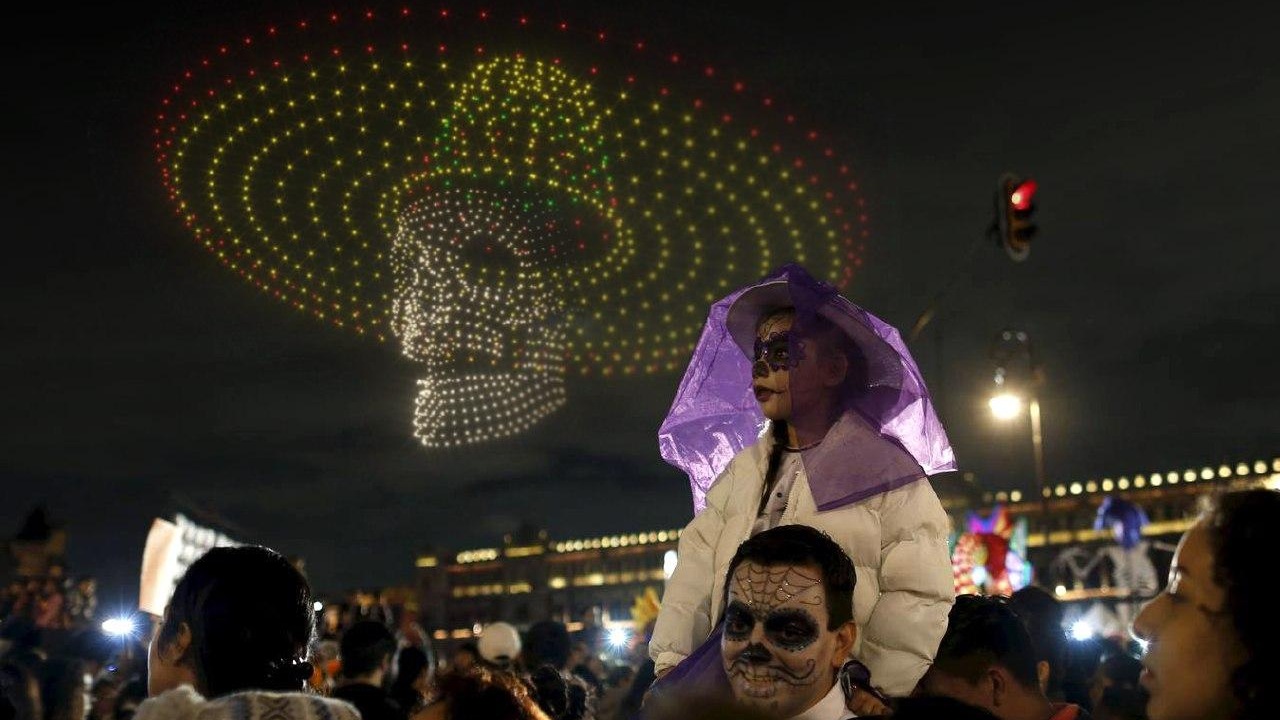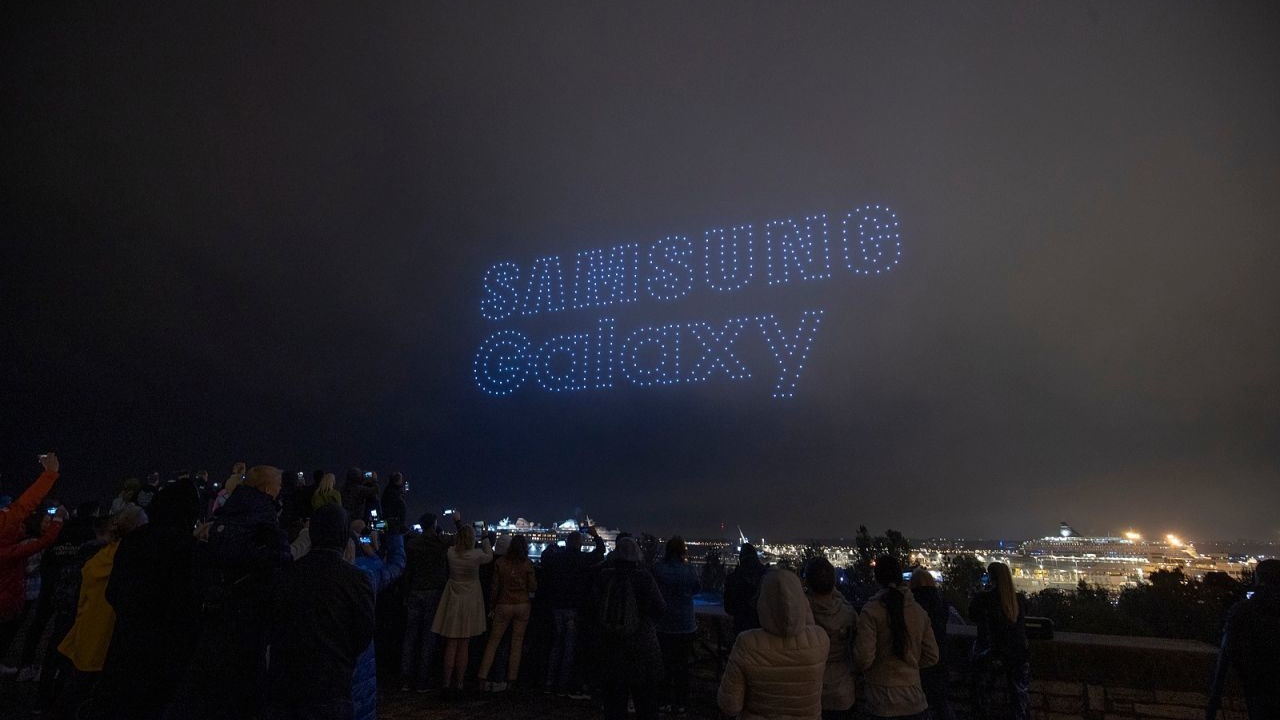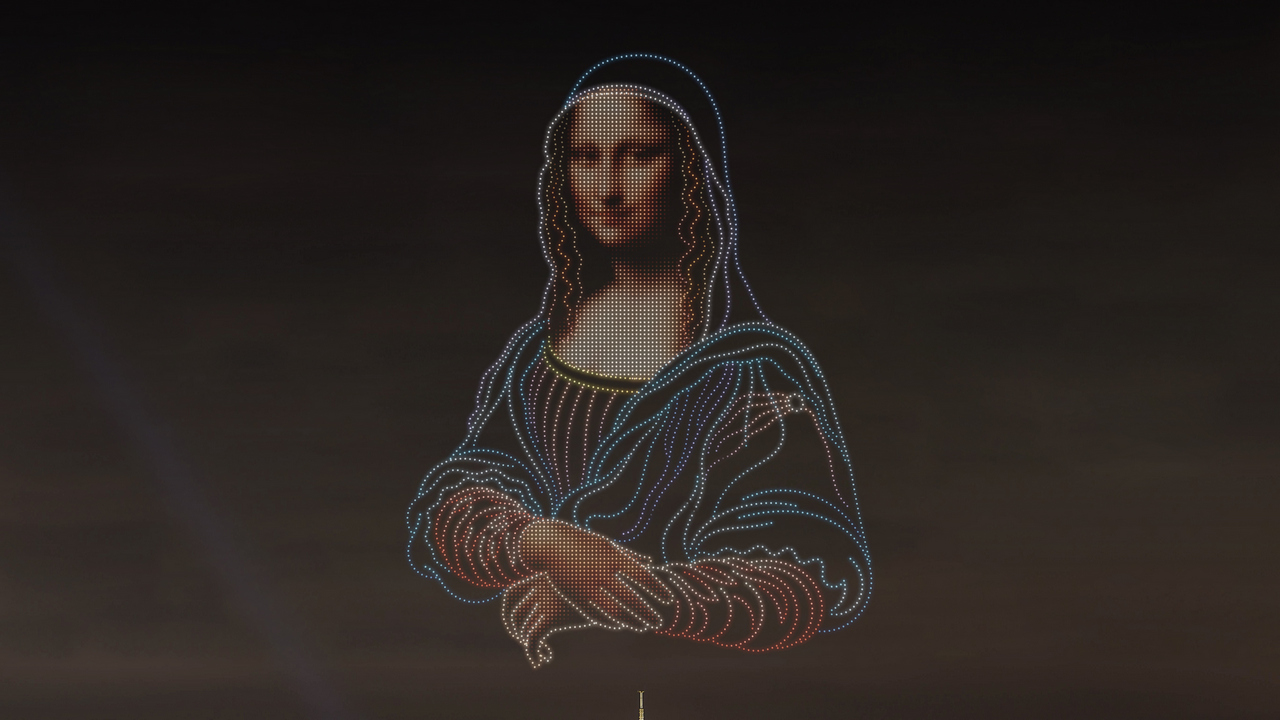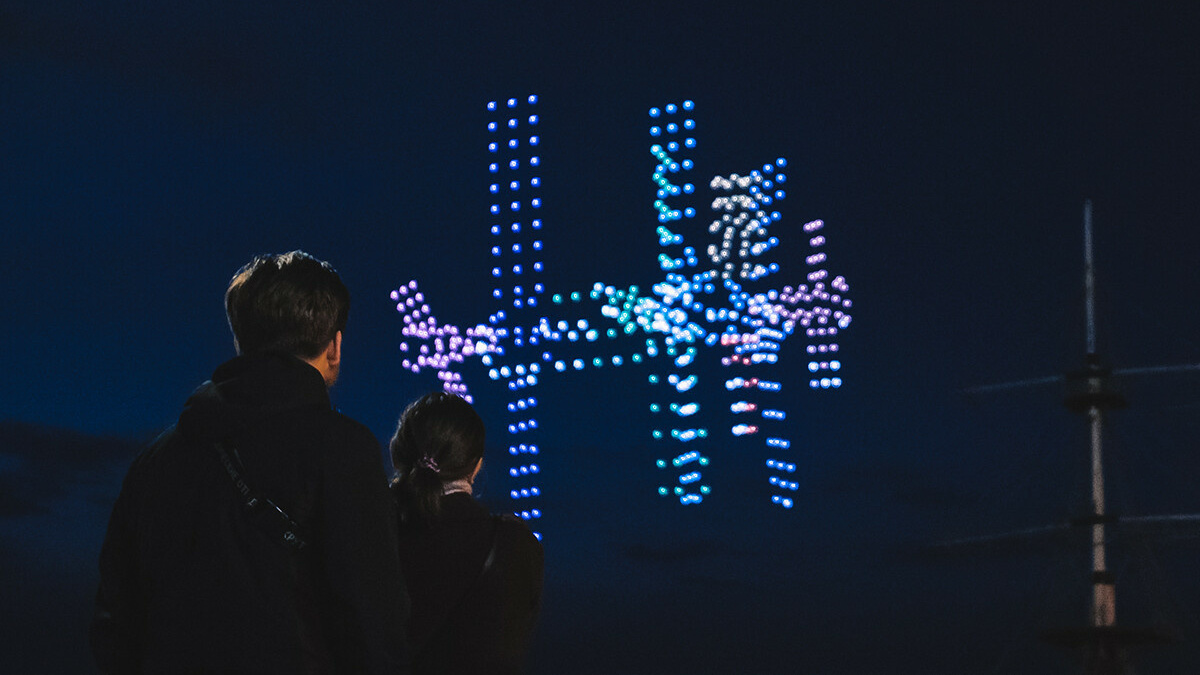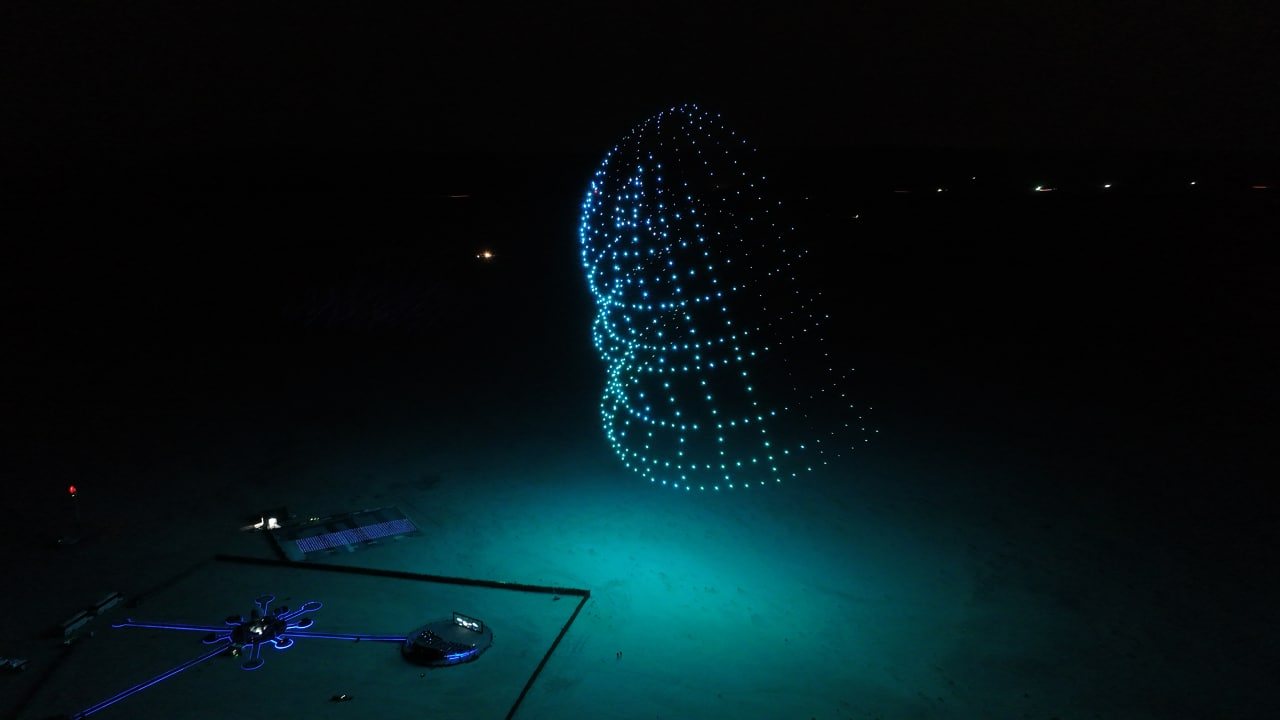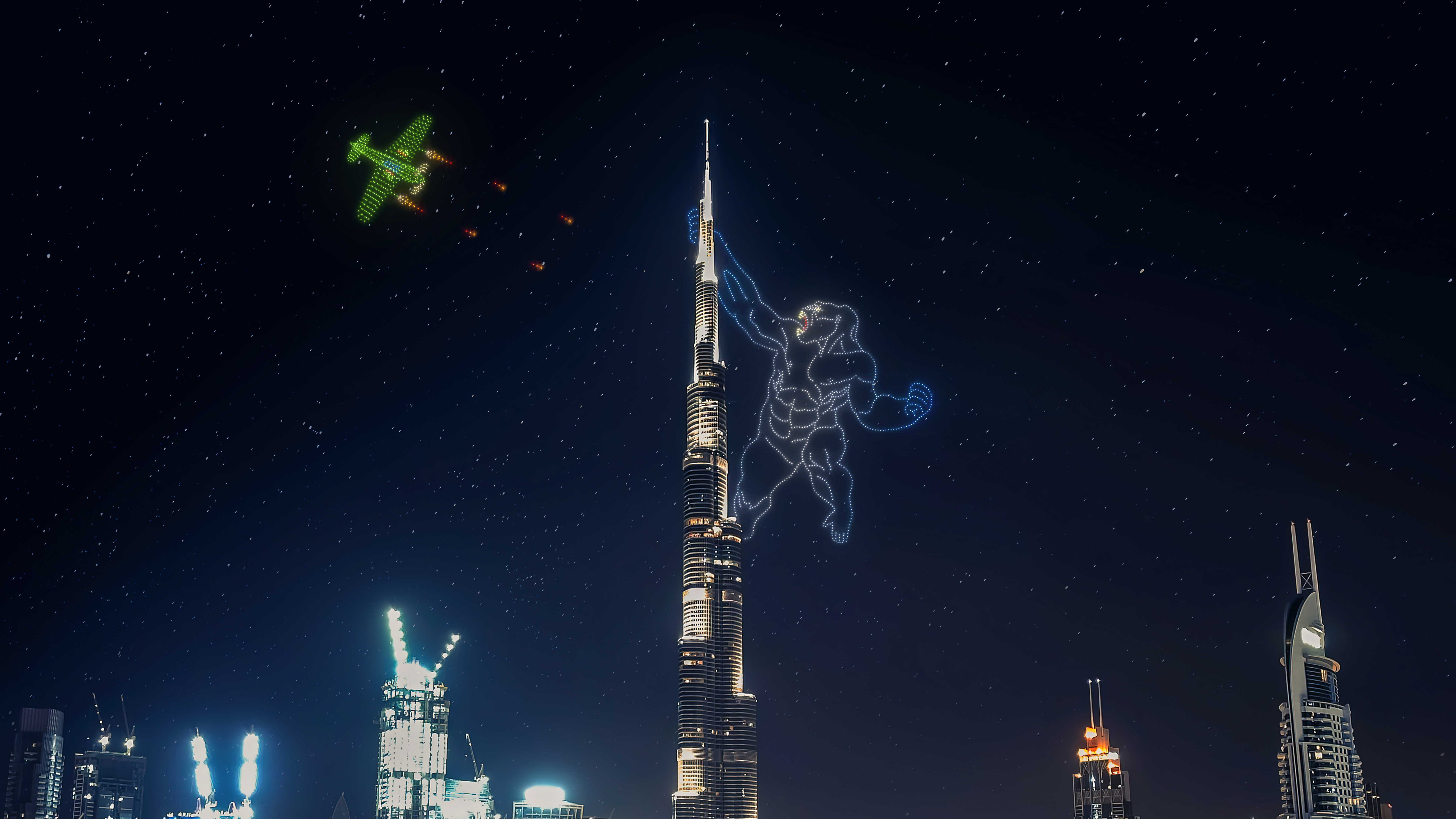 Showreel 2021
Showreel 2021
Up to 3000
drones in one show
600 m
max size of a figure
10 minutes
max show duration
Latest works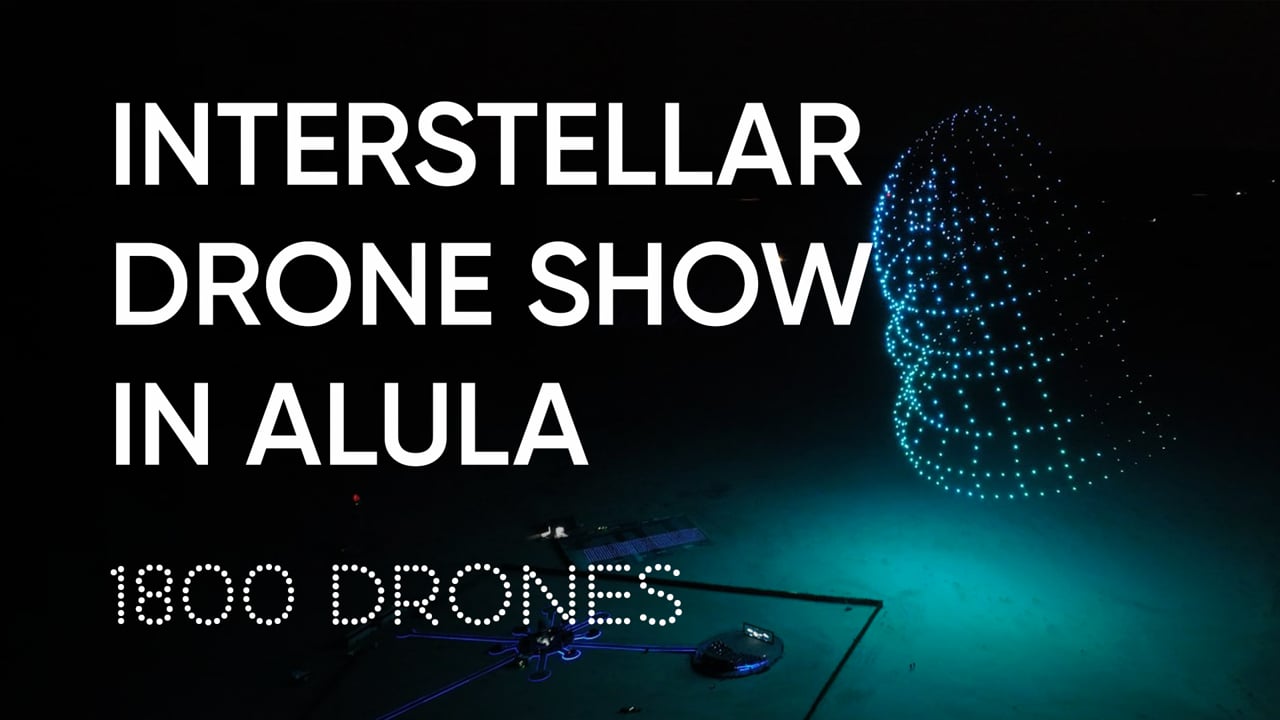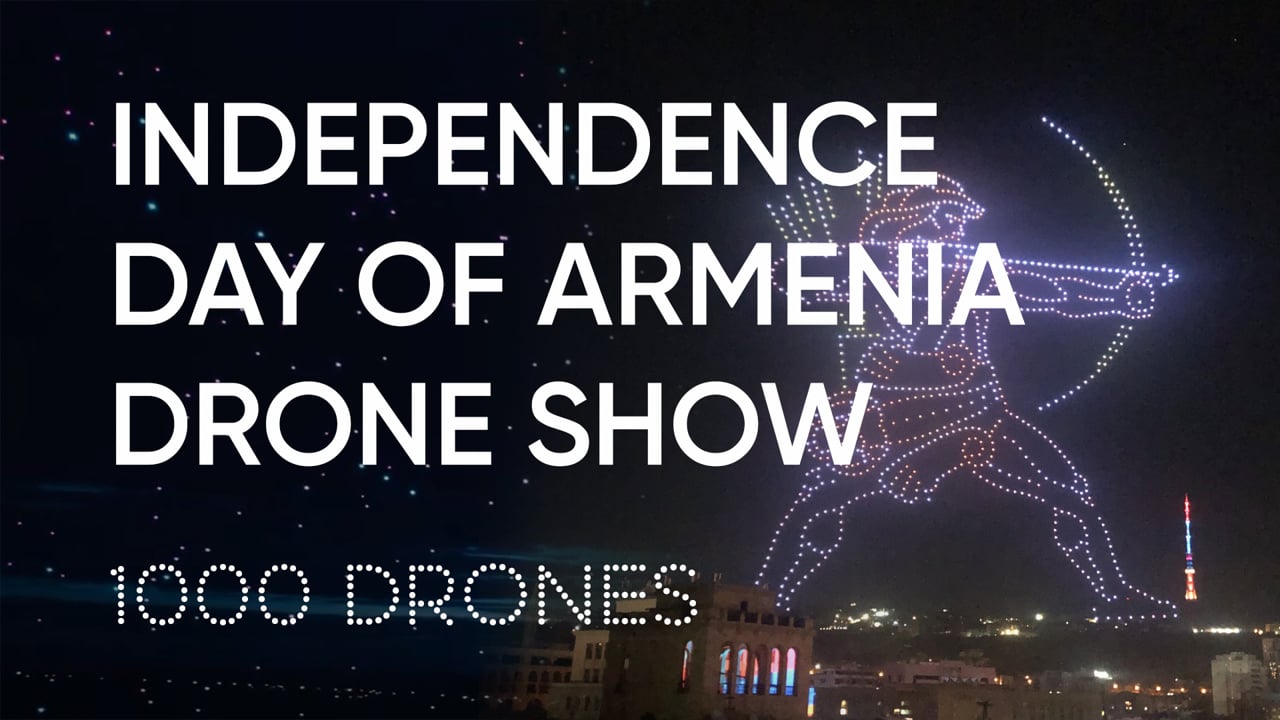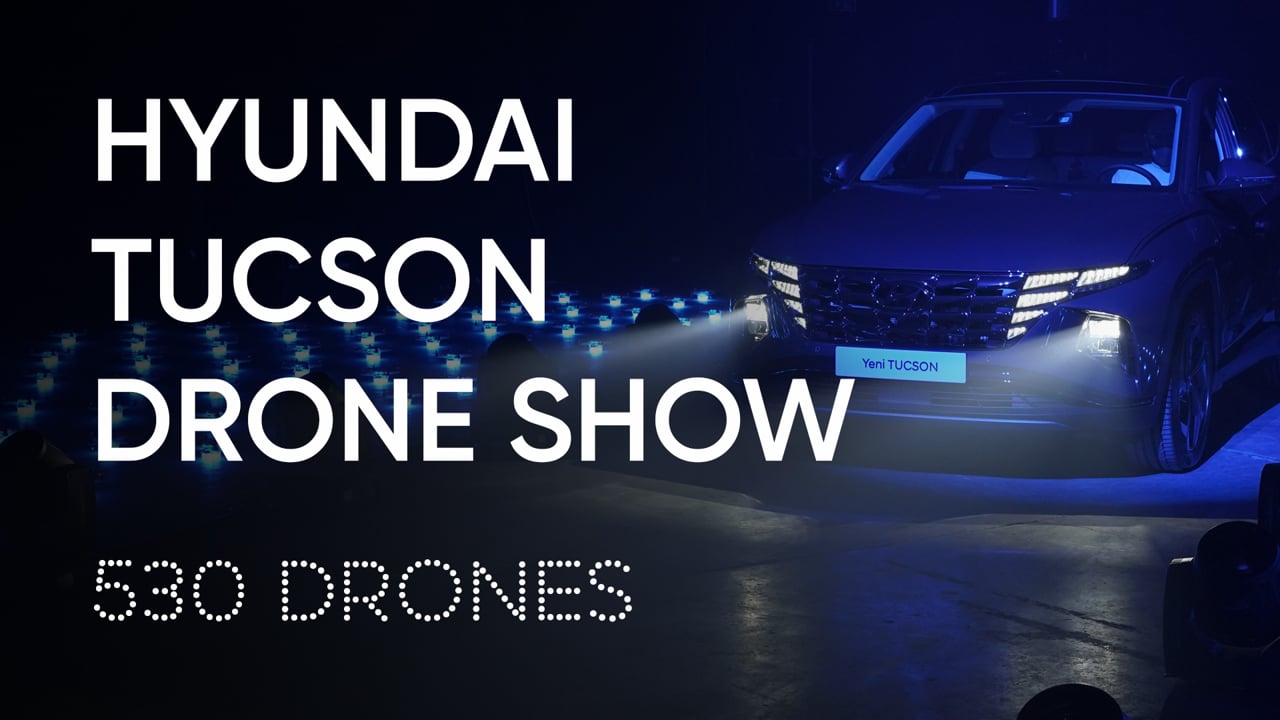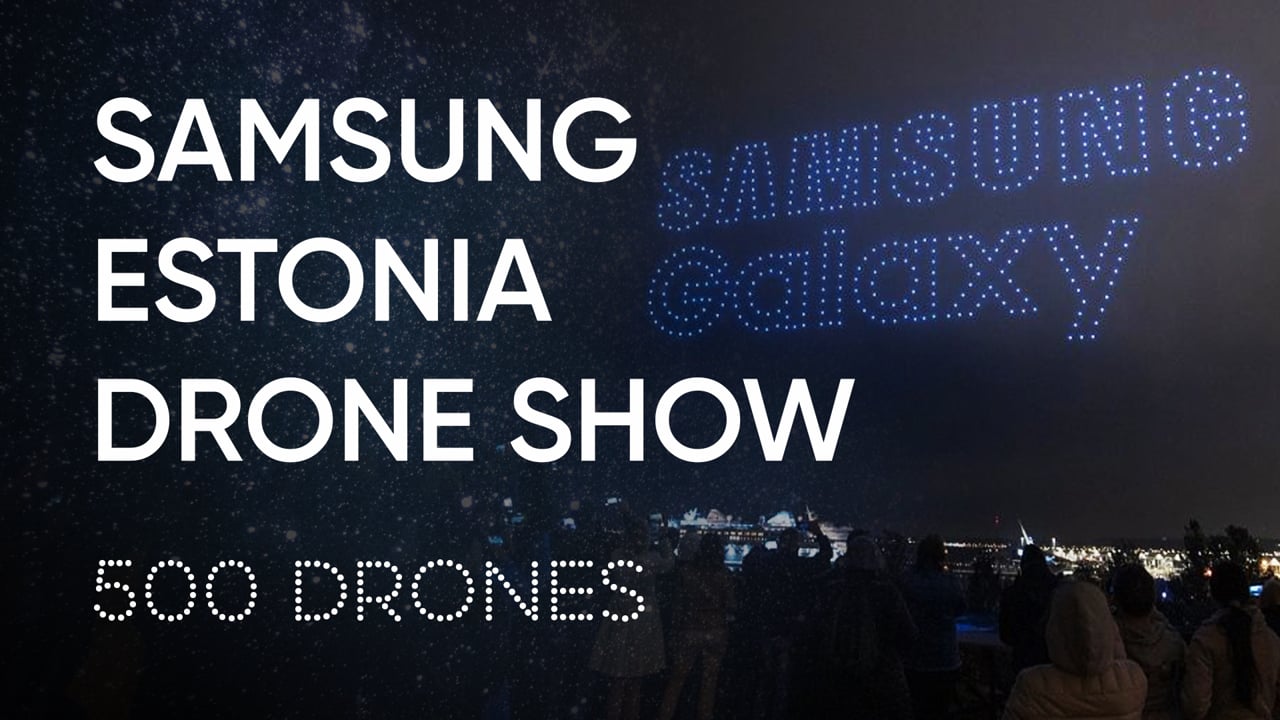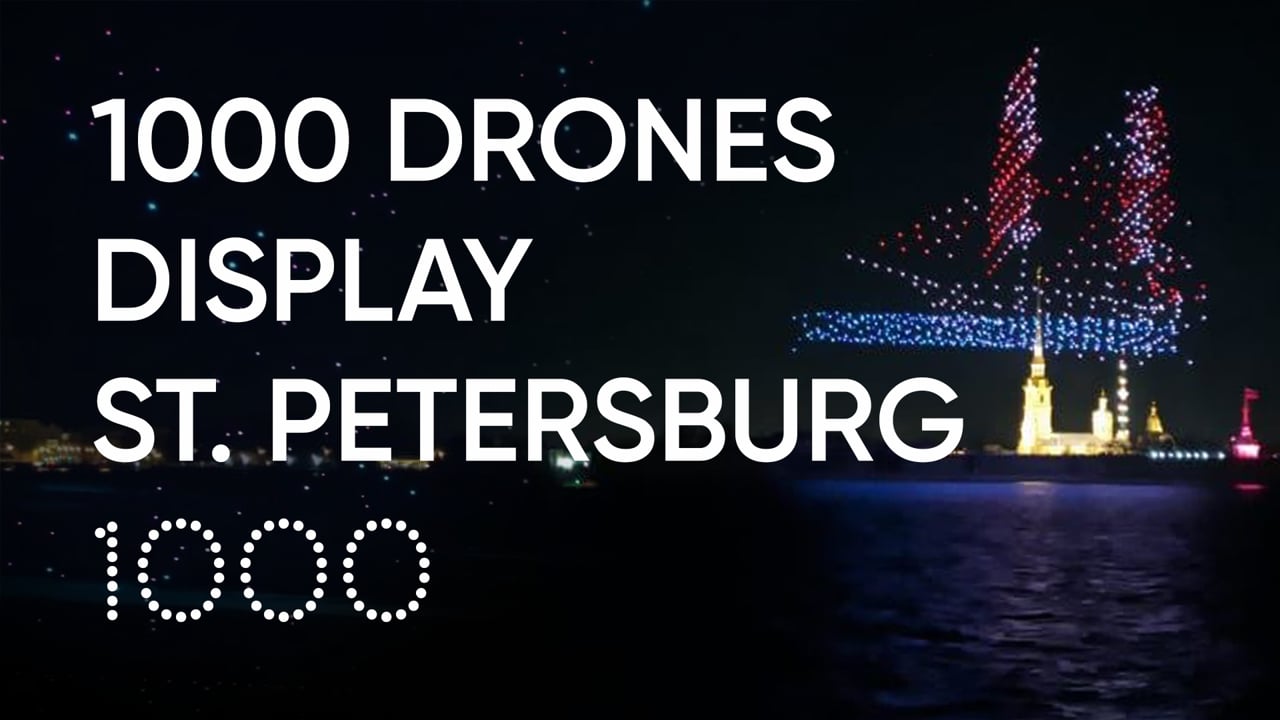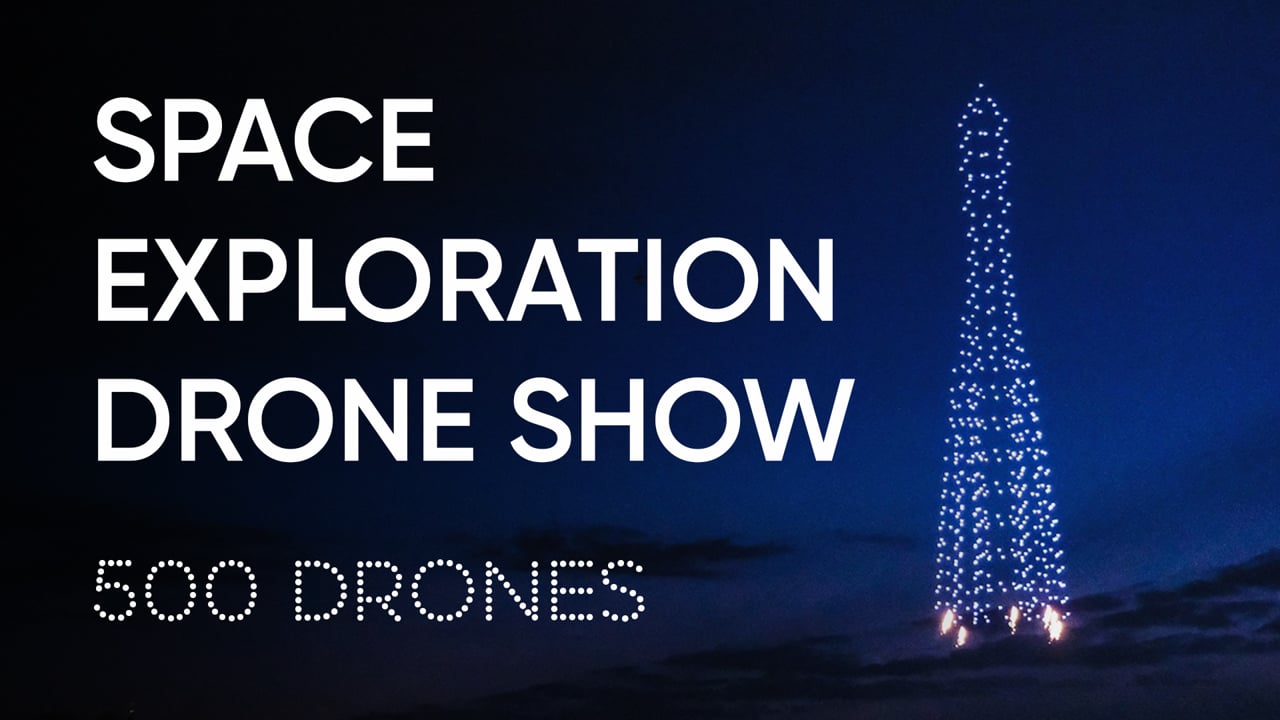 DRAG TO EXPLORE
Prices
Price depends on the details of the objects and their complexity.
100 drone show starts at $26,500
Contact us and we will discuss an individual flexible offer for you!
The advantages of Geoscan drone light shows
100 completed
projects
Competitive prices
Various unique
animations
Quick
preparation
Ability to work in
different conditions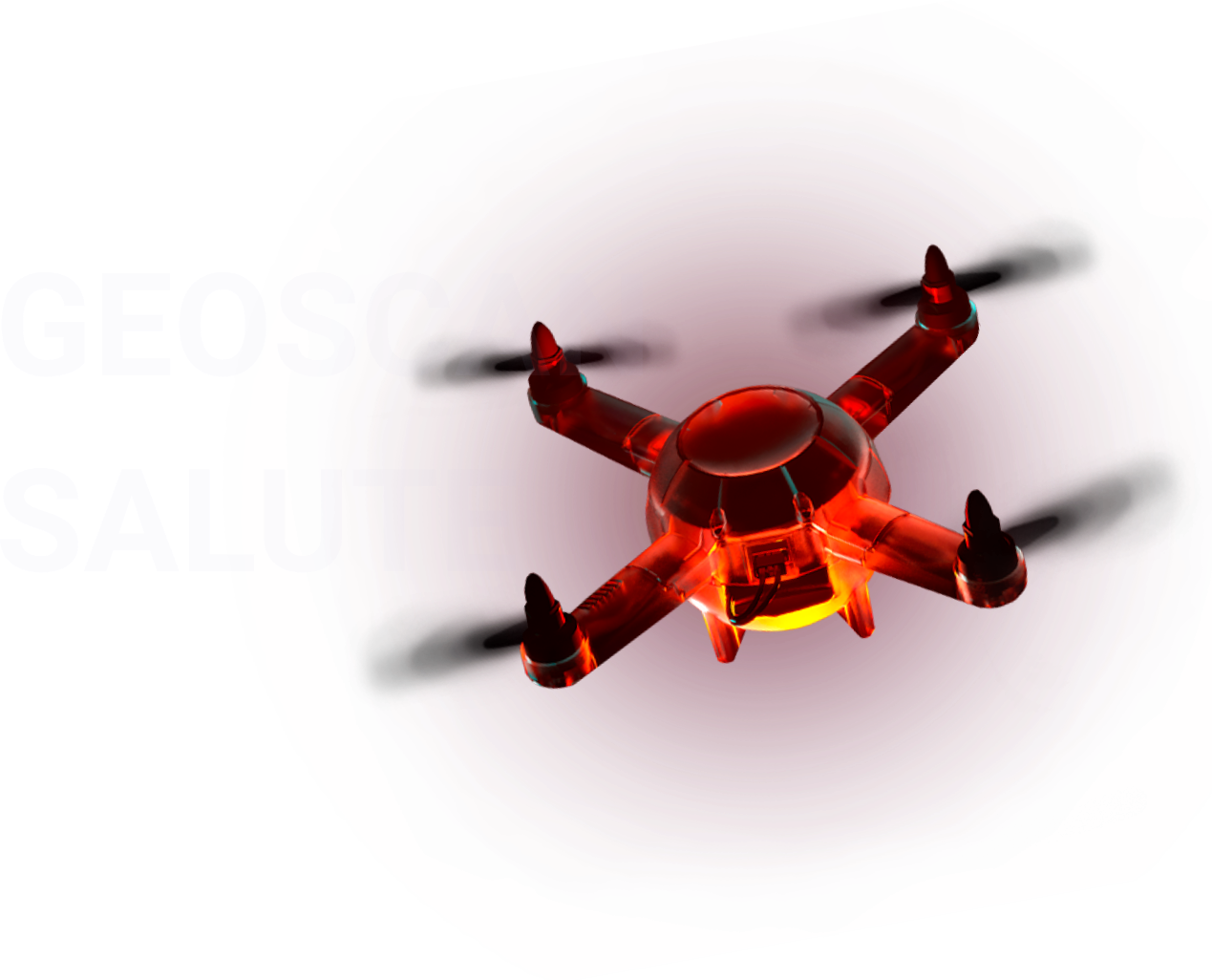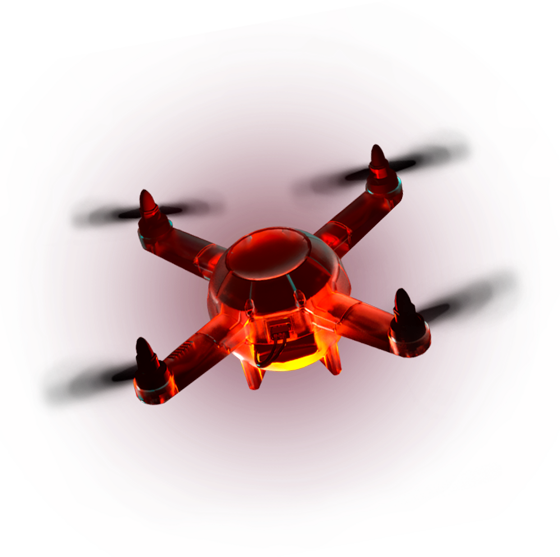 Large fleet of drones (3000+)
Self-developed hardware and software
Drones weigh less than 250 g, no need to obtain permits
FAQ
Is it possible to launch a drone show during rain and how will it affect the quality?
It depends on rain conditions. The flight manager makes the final decision, and safety is always our priority. Fog and rain can also spoil the impression for spectators.
What wind conditions are acceptable for a launch?
Wind speed must not exceed 5 m/s.
How long does it take to organize a show?
Average preparation time is 1 month. However, if you contact us 2-3 months beforehand, there will be more time to get permits, create animation and music.
What is the show duration?
A drone show lasts up to 10 minutes. Low temperatures may shorten this time to 5-7 minutes.
I want the show to last longer, what should I do?
In that case, we can make two launches one after another. Please contact us for more details.
How high can a swarm fly?
Our drones operate at altitudes from 10 to 300 meters. The visibility range is up to 3 km.
How much does it cost?
There are multiple factors affecting the price, like drone quantity, launch place and time, logistics and team accommodation. Please contact us to discuss the details.
What are the launch pad requirements?
You can find all necessary info here
Can drones fly above spectators?
Flight safety rules prohibit UAV flights above people.
How to get a flight permit for a drone show?
We send an approval request to local authorities as soon as the show's time and place are defined.
Can your drones take pictures or collect any data?
Geoscan Salute drones were designed specifically for light shows. There are no cameras or other sensors to gather, process or store data.
Is it possible to combine a drone show with a live performance?
Yes, a drone show can be accompanied with live music or another sound design.
What about laser show or fireworks?
Absolutely! We took part in a Light Festival St. Petersburg, and our drones matched perfectly with the laser show. On other occasions, fireworks and light effects made the whole performance unforgettable.
Do you work worldwide?
We have performed launches in Russia, Taiwan, Thailand, India, Moldova, Cyprus, Tunisia and many other countries. We extend our horizons to bring more people into the world of drone shows.
How many drones do I need for my event?
We suggest you to contact our team and discuss the details, as the drones quantity depends on an animation as well as on a budget.
Is it legal to fly drones over roads and highways?
Our safety rules prohibit flying above people or moving vehicles. If this is necessary, we can contact local authorities and ask for temporal traffic block.
Is it possible to fly above the water?
Sure, but it takes additional precautions.
Let's start your story!
Contact us